How To Make The Best Pumpkin Bread Ever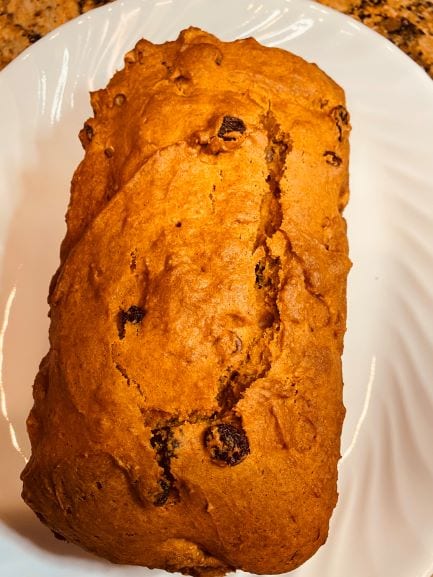 The recipes that mean the most to me have a personal history. An interesting backstory if you will. Of course they also need to produce food that is absolutely delicious. This recipe for Pumpkin Bread ticks all the boxes for me. So here's how to make the Best Pumpkin Bread ever!
The Backstory on this Pumpkin Bread
Let's go back a few decades (how many I won't tell you) to when I was in first grade. I had a beautiful classmate named Robin with long, flowing red hair. We'd get together for play dates and our families became friends. I still have vivid memories of playing in Robin's back garden.
That holiday season of our first grade year, Robin brought a loaf of pumpkin bread to school and gave it to me as a gift from her family to mine. I took one bite of that pumpkin bread and just fell in love. It was mildly sweet, had a somewhat crunchy exterior with a soft cake-like interior, it was full of raisins and walnuts, and had the most wonderful pumpkin aroma. Let's just say I was hooked. I pestered Robin to ask her mother for the recipe (yes, even at the age of six I was a foodie) and the rest, shall we say, is history.
Unfortunately, I lost track of Robin after I changed schools but my memory of her lives on when I bake her family's pumpkin bread recipe which has also become my family's pumpkin bread recipe over time. My mom and then I have baked this recipe several times each holiday season since my first grade year. It's like a chain in time that is never broken and I always look forward to it. I bake multiple loaves during the holidays and give them away as gifts. It 's an easy bake that turns out deliciously moist each and every time I make it.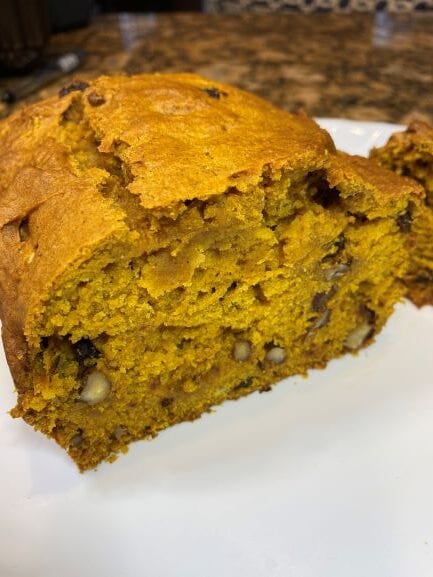 How to Make the Best Pumpkin Bread Ever
I've been looking forward to sharing this very special recipe with all of you. Here it goes: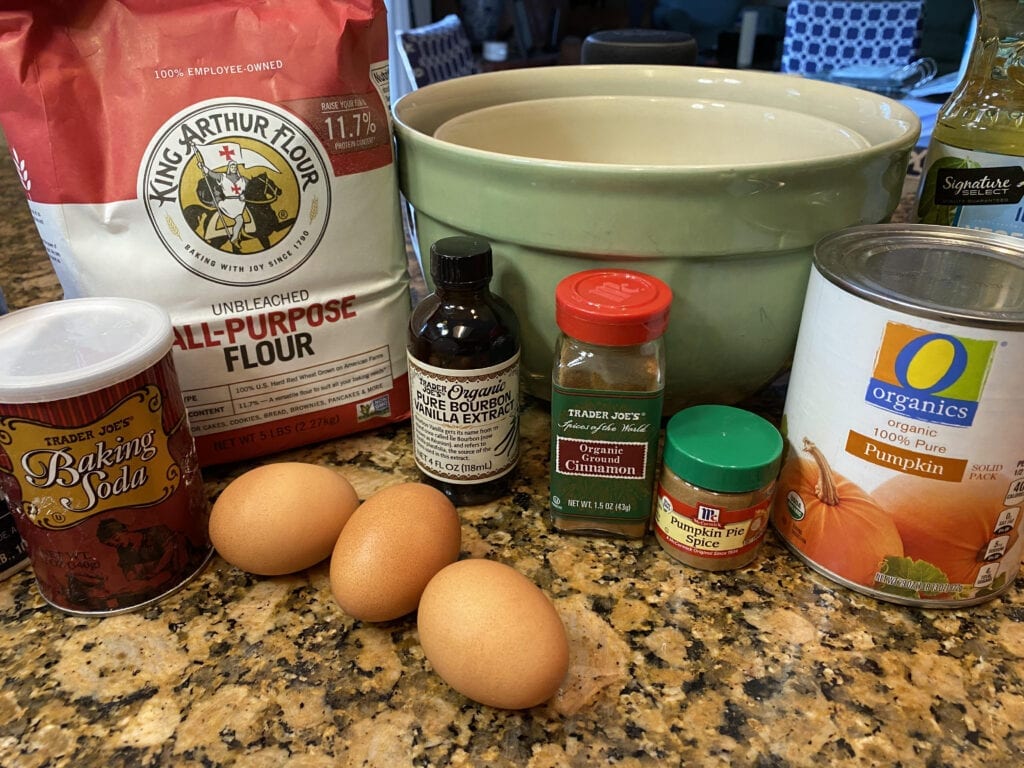 Ingredients You Will Need:
1 large can pumpkin (unspiced) – about 29 oz.
3 eggs at room temperature
3 cups sugar
1 cup vegetable oil
3 teaspoons baking soda
1 teaspoon salt
3 teaspoons vanilla
3 teaspoons cinnamon
1 teaspoon pumpkin pie spice
5 cups flour
1 cup raisins
1 cup walnut pieces
Directions
Preheat oven to 350° Fahrenheit. Grease and flour 3 loaf pans.
Blend the pumpkin, eggs, sugar, oil and vanilla in a large bowl.
In a separate bowl, blend the baking soda, salt, cinnamon, pumpkin pie spice and flour.
Add the dry ingredients to the wet ingredients and mix well. Add the raisins and the walnuts.
Distribute the batter equally among three loaf pans.
Bake for one hour or until done. A toothpick inserted into the middle should come out clean when it's baked through.
Allow the pumpkin bread to cool for 10 minutes in the loaf pan and then turn it out onto a wire rack where it should continue to cool.
Enjoy!
Do you have a family recipe that has stood the test of time? I hope you share your story — and the recipe — with us here.
Check out this post for Chicken Curry with Honey about another family recipe that we continue to enjoy to this day.