Top Tips for Mailing Holiday Cookies
December 8, 2020
/
/
Comments Off

on Top Tips for Mailing Holiday Cookies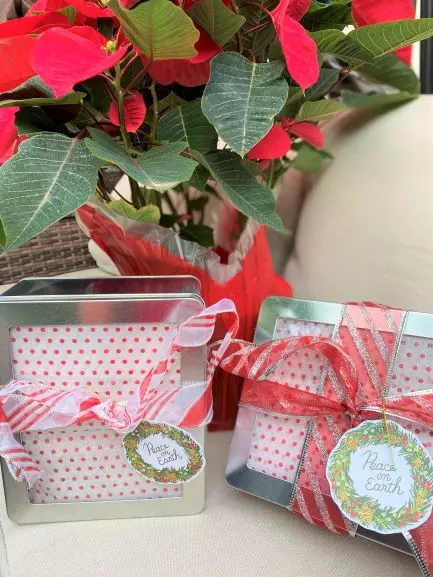 One of my favorite gifts to make for family and friends during the holidays is a cookie box full of their favorite homemade treats.
It's so fun to decide which cookies I'll bake and how I'll wrap the whole thing up to look festive and enticing. When my cookie boxes are going to friends who live close by, I go crazy with all sorts of varieties and types of cookies. But when I'm mailing holiday cookies to someone who lives far away, I plan the project on a whole different level to ensure that the cookies stay fresh and secure during their journey.
Here are my top tips for mailing holiday cookies:
Bake Cookies that will last the journey
I love baking cookies and make a variety of them each holiday. But when I'm mailing them, I know I can't send something fragile or that will require refrigeration. I pick cookies that can withstand a little jostling and maintain freshness until they reach their destination.
This year for my cookie shipments, I'm baking up cranberry orange shortbread, biscotti, my favorite oatmeal chocolate chip cookies sprinkled with sea salt (oh, yeah), snicker doodles, and crinkle cookies.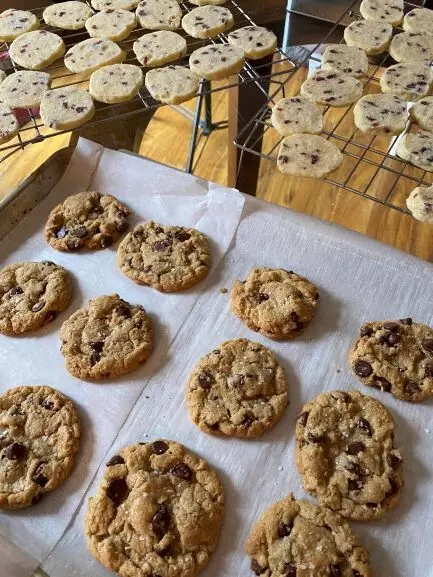 I also bake cookies that are around the same shape and size as it makes for easier packing.
Prepping the Cookies for Mailing
I try to bake and ship the cookies on the same day. If I can, I don't mail them during the weekend so they won't sit too long at a postal station before going out.
Make sure the cookies are completely cooled on a wire rack before wrapping them up. I usually pack two cookies back-to-back in a smaller zip-lock plastic bag and squeeze out as much air as possible before zipping up the bag. Double bag the cookies to help preserve freshness and keep the flavors from blending.
Packing the Cookies
This year I purchased silver rectangular tin boxes from the Container Store to mail out my cookies (I bought the large and X-large sizes). I love these boxes because they are food safe and have a window on the lid to give my friends a little peak of what's inside.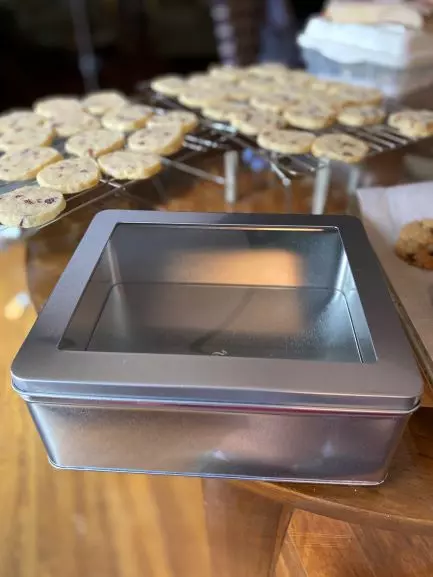 I start by lining the bottom of the box with a thin layer of bubble wrap, then place a piece of festive wax tissue paper on top (I bought this pattern from the Container Store but you can have fun mixing up all sorts of patterns and colors).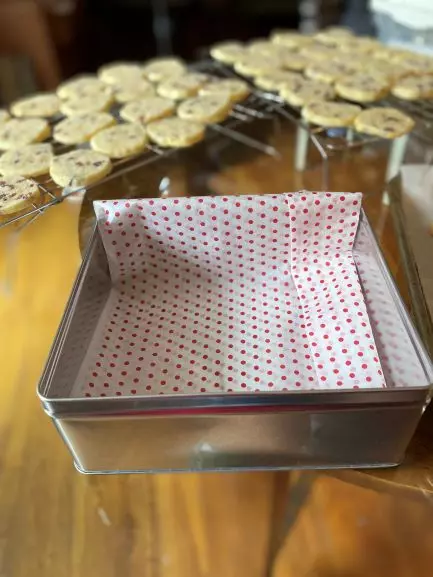 Next, I make a single layer of cookies already packed in their plastic bags (put the heaviest cookies on the bottom). Then I put in another layer of tissue paper then top with the next row of cookies.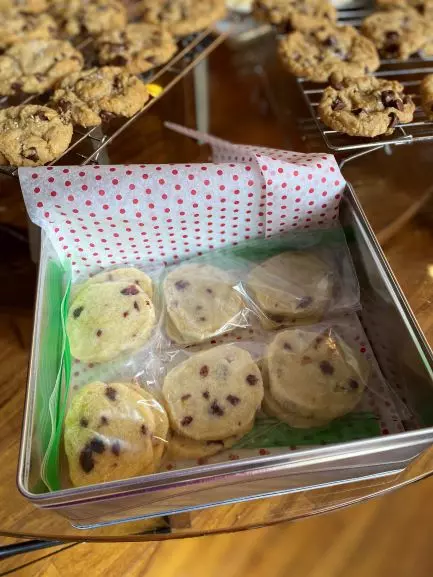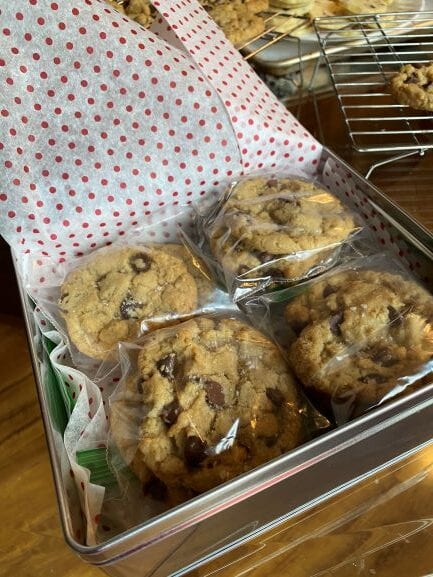 I try not to pack the box too full so the cookies don't get crushed but try not to under pack it either. To add extra protection, you can also add bubble wrap (small bubbles) between your layers of cookies.
For an added festive look, I make sure the tissue paper is on top before the lid is closed so when the box is opened it looks like a present inside. I complete my decoration with a big bow wrapped around the box and a gift label attached to the ribbon.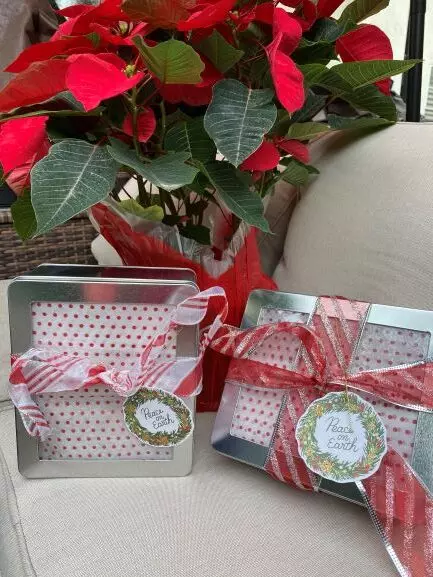 Mailing Holiday Cookies
Place your cookie box in a mailing box that allows for about two inches of space all around. I usually line the bottom of the box with bubble wrap or packing peanuts, put my cookie box inside, then line the sides and top of the box with more bubble wrap or packing peanuts.
Use heavy duty adhesive tape to close up the box, mark the outside of the box as "fragile" or "perishable", and you are ready to ship.
Do you love baking and sending cookies for the holidays? Which are your favorite cookies to give to friends both near and far? Have any additional tips for safely mailing holiday cookies? Please share with us. We'd love to hear from you!
Happy baking everyone.