Interview with Social Media Sensation @RoyalTeaWithJam
May 1, 2021
/
/
Comments Off

on Interview with Social Media Sensation @RoyalTeaWithJam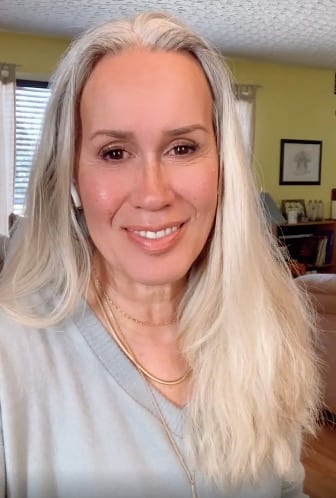 @RoyalTeaWithJam is one of the most popular royal-themed accounts on Instagram. With over 168,000 followers from around the globe, this is where avid fans of the British royals convene to get the latest on the Queen, the Duke and Duchess of Cambridge, the Duke and Duchess of Sussex, and other members of the extended royal family.
Behind this phenomenon on social media is Sharron Molcak, a beautiful silver-haired Canadian wife and mother who took her obsession with the royals to the world. Sharon was born in New Zealand, moved to England with her family at the age of two, then later moved to Canada during her youth.
Since 2016, Sharron has been posting stunning images to inspire invested conversations among royal fans who want to talk about everything having to do with the House of Windsor.
As a member of "Team Monarchy" myself, I was excited to chat with Sharron to get her perspectives on Megxit, the status of the relationship between brothers William and Harry, and where the monarchy is headed in the coming years. (Sharron and I chatted on April 2, just seven days before the death of HRH Prince Philip, the Duke of Edinburgh.)
Following is a condensed peak at our conversation earlier this month. Look for a video of our complete chat coming shortly to the blog.
Rachel: How did your interest in the royals begin?
Sharron: I don't remember a time when I wasn't interested in the royal family. It's in my DNA. My mother was interested in them and we lived in England when I was a little girl. I don't remember a time when I wasn't captivated by them.
Rachel: When did you start @RoyalTeaWithJam
Sharron: I have on my bio that it started the 24th of January, 2016 and I have it there so I remember!
I was following a bunch of Instagram royal accounts and I was enjoying the pictures, but I was looking for more than someone just telling me what the royal was wearing. Keep in mind that was just five years ago. Instagram was different. Social media changes overnight. All the accounts that are around today were not around five years ago. It has really evolved. (Back then) there was no conversation. No thought. I knew there were royal bloggers who did that, but I was looking for it on Instagram and not finding it.
I was becoming quite discontent with what I was seeing because it was not meeting my social media needs. I just had this thought – Why don't I just start an account? I started looking at other people's accounts and I realized that you don't have to be anybody or anything to start a social media account. You just start it. That was an eye-opening thought for me because I'm not someone who just jumps into things and puts myself out there like that. For me, that was such a huge step in my life to start (the account).
Rachel: I check out your site everyday just to see what you're posting and what the conversation is about. What do you think it is about the royal family that fascinates so many people?
Sharron: I think part of it is the fairy tale and the glamour of it. I've tried to pinpoint this before as to what it may be. There's that glamour of the clothes that they wear, the tiaras, the horse drawn carriages, the parades, the balcony and it captivates us. It's a world that none of us live in. So, I think that draws us to them in that manner.
Rachel: I've also thought it's about keeping track of a family. You can trace them for centuries and it's like this ongoing story. You just want to see what is going to happen next. And you come to care about them as people even though you do not know them personally.
Sharron: Yes, and we take it very personally, don't we. And some people are so invested in it – me for one. Yes, we do want to know what goes on with their lives and the whole tracing of history and where they come from and have it all laid out for us. The way that the world is going today and everything the royal family is involved in is so interesting, isn't it? I've been saying we're in this for the long haul, we're going to see how this all plays out. We're all going to be here and see what happens to Harry and Meghan, the next chapter. We'll be around for that. It was so sad when Diana died because I was invested in her story and I thought I'm going to grow old with her, she's going to be who I follow. Let's see how she ages. It sounds selfish to say but when she died it was like, wait a minute, we were supposed to grow old watching you live. That was a very stark reality that these things do happen to them.
Rachel: I remember that day (Diana's death) so vividly. There was a news flash that came on the television and I thought, did I read that correctly? It just didn't seem possible. And it's so hard to believe that so many years have passed since that day. Which brings me to my next question. In July, William and Harry are due to dedicate a memorial to their mother at Kensington Palace. Do you think Harry is going to make the journey over from California?
Sharron: I do think he will make the journey over. I don't think that Meghan is going to come with him. It will be close to her due date at that time anyway. This has been several years in the making and I remember when it was announced everyone thought it was a wonderful thing. Then I wondered why has this taken so long. We're looking toward her 60th birthday and I feel like they have extended the time it was going to be opened or released. I think there has been some discrepancy in the whole planning of it. The brothers have not been completely on the same page regarding their mother's memorial, so I think it has taken some time for it to come out.
Rachel: Who is your favorite royal? Who are our top five?
Sharron: (Laughing) I do try to be unbiased and have a neutral ground. But I do have favorites. I am Team Monarchy, all the way. Whatever is best for the monarchy, that is what I am for. And the Queen. I love the Queen. Without her, I don't think the rest of the family would be anything. But after that, I would have to say Kate. Kate is my gal. I just so admire her.
It's not that Kate is just so beautiful, both physically and spiritually. She comes across as a very genuine, kind, giving, and loving person. But I respect her so much for how she came into the royal family. And I'm not saying this in hindsight with everything that's happened with Harry and Meghan. This has been my thinking all along. I've just so respected how she came in very slowly, very gradually. Those first five years were dedicated to her just taking her time and slowly coming in and starting her family. I respect her greatly for giving her time to her family and to her children.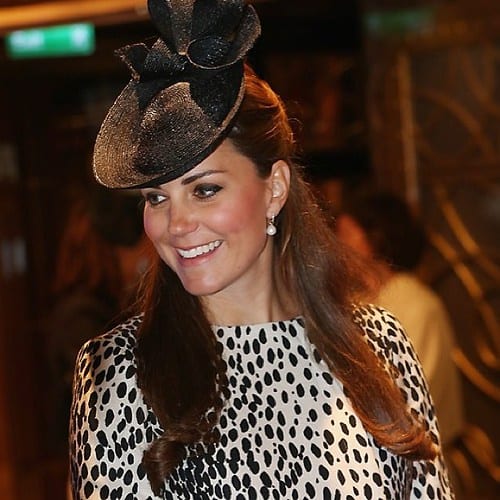 I was a stay-at-home mom for most of my years raising my children and I know how difficult that is and Kate came under fire. She had a lot of criticism directed her way. She went from "Waity Katie" to "Lazy Katie" (in the media). That's what people started to peg her as. She wasn't putting herself out there every day. Diana, the moment she got engaged, she was in there. When Meghan came along, she wanted to hit the ground running.
So you look at Kate and wait, why isn't she out there with all the other royals? What else is she doing? I just so respect how she just sat back, watched how it all went, and planned her charities and causes. (The charities) have been long in the making and she's in it for the long haul. It's not an immediate thing. The best things take a long time like a fine wine. And I feel that is what she is doing. She has invested so much time in her children.
I know this is moving along to a different part of the question, but I feel that her children will be far more well-rounded because of the time she is able to give them. We know that Charles had very little of his parents' time when he was growing up and the Queen also had little time with her parents once they became king and queen. When George takes the throne, he will have had a very firm foundation in many areas of life and not just royal life.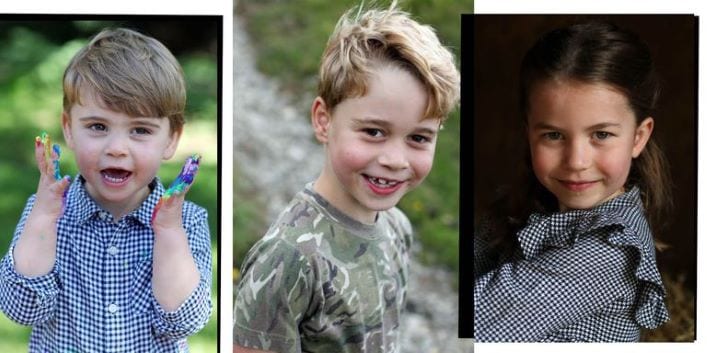 Rachel: I read that this generation of George, Charlotte and Louis will be the best adjusted part of the family going forward. The Middletons have been able to provide that family life to William that he didn't have growing up. Kate has been able to provide that same model of parenting to their children. She has not put a foot wrong and has been a wonderful addition to the family in many ways.
Sharron: That's a very difficult thing, to not put a foot wrong. They are living in glass houses. We see so much of their lives, but I feel that she is modeling herself after the Queen, even in her fashion. She is very safe in her fashion. There are so many times when you think, oh you can play, you could wear so many amazing dresses and gowns. But that's not what she's about and that's another thing I respect her for.
Rachel: What is on your reading list? I assume you are always reading and learning about the royal family?
Sharron: I was actually just in communication with Andrew Morton this morning about his new book (Elizabeth & Margaret: The Intimate World of the Windsor Sisters). As I was waiting for you to come on, I pulled up a preview of the book and I was reading through that. It is fascinating reading. I love how he writes. It's a biography but it's also like a novel. I really enjoyed just the few pages that I've read. I would also like to read Robert Hardman's book on the Queen. And I still need to read the book by Elizabeth Holmes (HRH – So Many Thoughts on Royal Style) – it's a beautiful book. Just a week or two ago I finished Margaret Rhodes's book (Final Curtsey: A Royal Memoir by the Queen's Cousin). I really enjoyed that one. It was a fun read. Totally different era and time to live. Very different from today.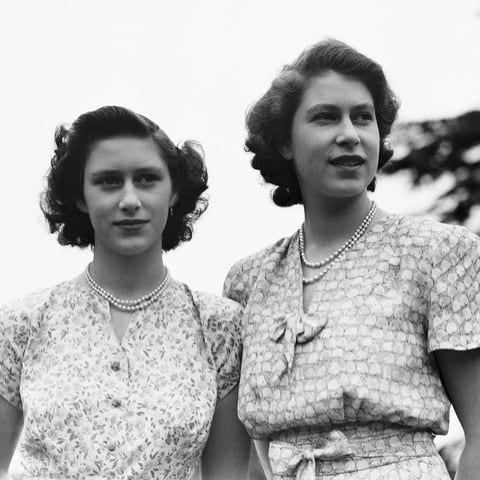 As we read these books, it gives us a much more rounded perspective. In Margaret Rhodes's book, I loved how she wrote about the Queen and their relationship and that gives us insight into the Queen's work ethic and the kind of person she is. It might have been about Margaret, but it very much shares parts about the Queen's life that I haven't read anywhere else so I found that fascinating. I wish more people would take that perspective, that they would read all these books. I think there would be far less arguing on social media if we read a little bit more and applied our minds to more of the history of the royal family.
Rachel: What do you make of the reports that Meghan has her sights on the U.S. Presidency? I don't even know if that's true, but Tom Bower is going to be writing a book about Meghan and has said that she always had her sights on the Presidency of the United States.
Sharron: I can't remember when it was, but I put it out there that I think Meghan is going to go into politics. I remember people just telling me that I was crazy. I get that a lot (laughter). But I would not be surprised at all if that's where she goes.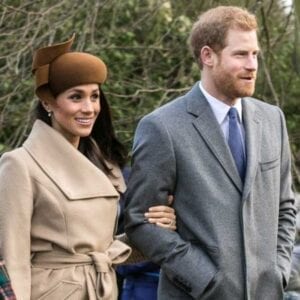 Rachel: Even as a young girl, Meghan seemed to be very involved in philanthropy and in particular causes. She gave a speech to a U.N. conference that was very well done. She is very articulate and obviously very intelligent. Her interest in acting was always there, but I think there was a part of her that planned to leave acting at some point and start a whole different career for herself, possibly in public service.
Sharron: It's been so interesting watching that philanthropic side along with her acting. She was using her acting to be able to move ahead with the philanthropy side. I admire her greatly and she is a very articulate person, very hard working, and very dedicated to her causes. It is unfortunate that her causes did not run along the same lines as the British royal family. I think there are people that would argue with me on that, but how she pursues philanthropy is a different way than how the royal family pursues it.
But having said that, Harry always had to make his own way in life. And he was always the spare to the heir and could easily have fallen into the same trap as other brothers to the crown have fallen into. We always knew that he had to make his own ground. In that way, I am not as discouraged about what has happened in the last year, let me put it that way. I'm saddened by how it's been done…. I feel badly that it has happened in that way. But I'm excited for Harry to find his own way in life. He now has his job and I'm sure there will be far more. I'm glad for him in that way.
If you are not a senior working royal, it's very difficult to find your path and to find purpose in your life. For any of us, because they are people just like the rest of us deep down, if you don't have a purpose to get up in the morning then what do we do? Our whole self-esteem is based on our purpose in life. So I'm happy for him that he's finding purpose and I hope that this rift, this chasm, can be mended and that everything can be put to rest, that relationships can heal, and that everything can be good again.
Rachel: Besides the British royal family, are there other royal families that you also follow?
Sharron: When I first started, I was posting about all the other European families also. It did become too much to post about. But I wasn't even really aware of who the other European families were distinctly or individually until I started @RoyalTeaWithJam. I was glad to get to get to know them on that level. I just really enjoy following them all. The Spanish royal family, Queen Letizia – I was going to post some pictures of her last week — her arms, oh my goodness. That woman works out. She looks great. I love her style. The Jordan royal family, I admire them. They are all beautiful families and it's fun to see how they are all connected to the British royal family and how they all know each other.
Rachel: Besides the royal family, do you have any other interests?
Sharron: My sisters were (recently) saying, let's talk about our hobbies. Well, the royals just kind of run my life. That is my hobby. My sisters said, "No, no, no, Sharon." (laughter). I just recently started painting with a friend and in no way would I ever show it to anybody but it's a fun release and something very different to do to following the royals and it gets my head out of social media. My past is dance. I used to do Polynesian dance so sometimes I just love to turn on the music and just go for it. My family takes my time too.
Rachel: Do your friends know what you do? Do they have any inkling about what a great following you have among royal fans?
Sharron: No (laughs). For the most part, no. Just last Sunday at church we were asked to share things that bring us joy. By the way, I love your title, Joy Worth Having. I picked up some innate little object and I thought no, I think its time I get real here. So, I shared with them that I follow the royal family and then I got all these texts from people saying, excuse me, how long have I known you? I did not know this about you. I was embarrassed. I am not embarrassed that I love the royal family, but just to draw that kind of attention to myself. I don't like it.
Rachel: One of the things I've so admired about your site is how you encourage people to be kind, to be loyal. And you share your faith, too, which I really admire. So, thank you. You as a person come across on your site. I think that's what makes it such a lovely place to check in each morning.
Sharron: Thank you so much. I really appreciate that.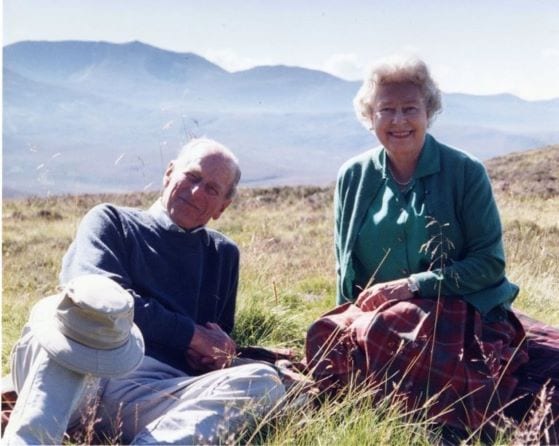 Rachel: What do you think is going to happen over the next five years with the royal family? What type of trajectory are we on with the Queen, Philip's health, Charles becoming king, and then William eventually becoming Prince of Wales himself?
Sharron: It would be wonderful if the Queen is able to live to the same age as her mother. I see Charles taking on far more responsibilities. I don't think people realize how much of the Queen's responsibilities he actually carries now. And I see us losing Philip for sure and very likely the Queen. Then Charles coming in as king.
I feel that Charles will be very much an interim king, unfortunately, and that he definitely won't have the reign that his mother had either in years or in respect. And I say that sadly because I think he is a good man. He has made his mistakes like all of us make mistakes. But I think he has a lot to offer, and I don't think we will really get to see all that Charles is, or is about. So that is what I see – both fortunately and unfortunately – Charles will take on the role, sadly, upon the loss of his mother. That will be heartbreaking for the royal family because she has been such a steadfast person in her family and for the world. I see a great mourning that will come over us all because I think there are countries that are not even of the Commonwealth that admire and respect her so much. She is basically the grandmother to the world, isn't she?
THANK YOU SHARRON for spending time talking with me! I loved it and had so many other questions we never even got to cover. Perhaps next time? I can't wait to see what you will be covering next on @RoyalTeaWithJam.
Look for a video of my complete chat with Sharon Molcak coming shortly to the blog.