Home Project: Stair Runners
For years we had carpet on our stairs and second floor living area. It was a light colored carpet. The type of light colored carpet that shows all manner of dirt and stains. Let's just say that with two kids and a dog, the carpet had seen better days.
After a while vacuuming and shampooing only got me so far and it was definitely time to get rid of it. Replacing the old carpet with new carpet would have been way less expensive but I wanted to go with hardwood floors. There's just something so clean, fresh and classic about an expanse of new hardwood flooring (I'm aware that I may be touching on a sensitive subject as there are definitely "carpet people" out there and I used to be one of them). We ended up installing hardwood in our upstairs bedrooms, hall, and stairs and I love the way it looks. Hardwood seems to be far easier to keep clean and I can see where all the dirt and dust is hiding.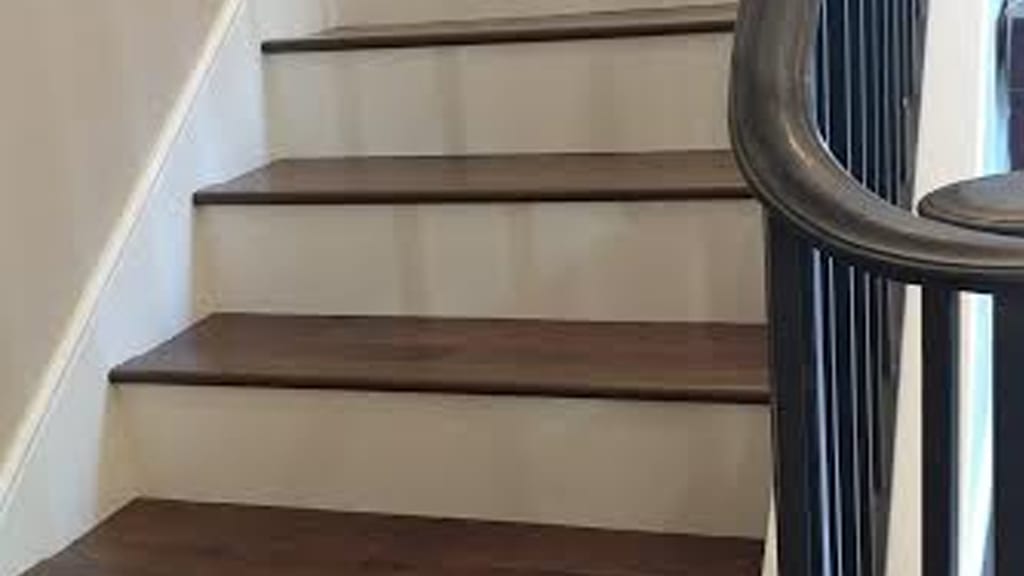 Now that my wood floors are in, I'm looking for stair and hallway runners. Not only do runners add a decorative element to the space with color and design, they also make the flooring more comfortable and softer to walk on, as well as providing safety as hardwood can be slippery when wet (not a nod to Bon Jovi) or when kids go sliding on them in sock feet. They also absorb noise when people and pets are walking on the floors and protect the area from heavy foot traffic, dirt and scratches.
As pet owners, we encountered a slight problem with wood flooring that we didn't anticipate beforehand. Our dog Buttercup had some difficulty transitioning from carpet to hardwood as she could no longer gain the traction under her paws to easily ascend the stairs or jump up on our bed. Now when she's excited and moves quickly, she goes sliding across the floor and has to regain her balance to get where she's going. Who knew that hardwood could complicate a dog's life?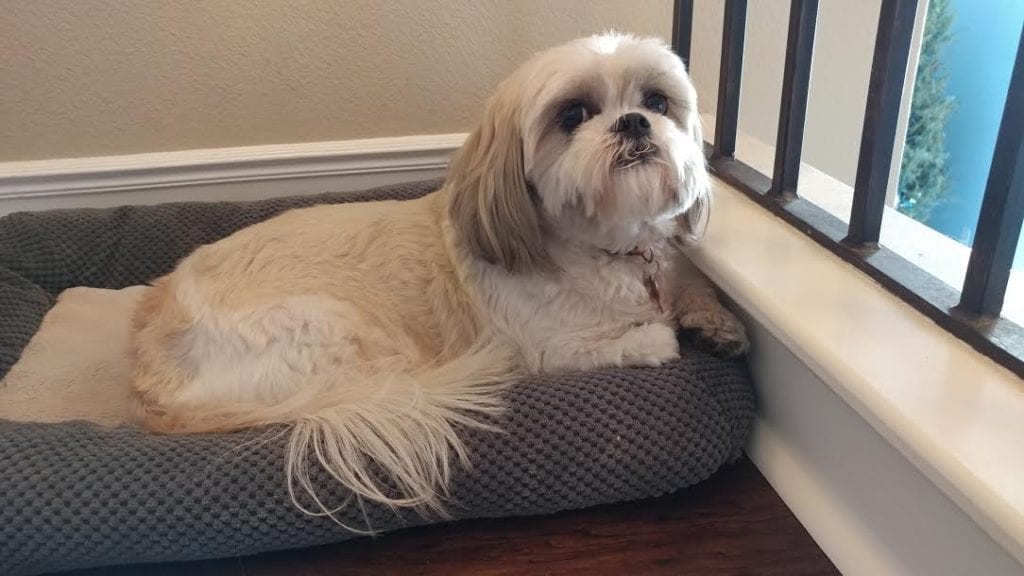 I've enjoyed looking for design inspiration for my carpet runners. I'm considering a calm pattern, probably with blue as a main color. Since our stairs are straight and not curved, I'm thinking that I can get away with a specific pattern that doesn't require exact matching. Maybe something in a trellis, diamond or herringbone pattern.
Since the stairs and hallways are high-traffic areas, they need to be covered with runners that can take more weight and pounding in the same spots over and over again. So durability and ease of cleaning are essential elements to consider. The runners also have to be made of a thinner, more flexible weave so it can bend to the risers on the stairs and be stapled in place.
So what types of materials are suitable for stair and hallway runners? Micro-hooked wool, woven cotton, indoor/outdoor rugs, and woven wool are all durable, flexible and fairly easy to clean. I'm probably leaning toward the woven cotton variety or indoor/outdoor rugs as they come in a wide variety of patterns and tend to be less expensive. I've been watching some tutorials on runner installations on YouTube to help me determine if I'm up to the job of installing the runners myself.
In the meantime, here are some runners that have caught my eye:
This blue and white wool runner on Wayfair.com. I really like the "pop" of the white pattern against the blue background.
Or this vintage pattern from Dash & Albert. Another blue and white beauty.
A blue and white geometric caught my attention on Pinterest. It is mouth gaping gorgeous! This one is from Shark Carpet and designed by SHOPHOUSE Interiors.
How about this diamond pattern from the Carpet Workroom?
Here's an indigo indoor/outdoor herringbone pattern from Dash & Albert.
What's your take on stair runners and how easy they are to install yourself? Any tips on design and material? I'm in the exploratory stage at this point and your experiences are really welcome. Go ahead and post your comments and let's get this project conversation going.