Yank Sing – My Favorite Dim Sum in San Francisco
January 16, 2019
/
/
Comments Off

on Yank Sing – My Favorite Dim Sum in San Francisco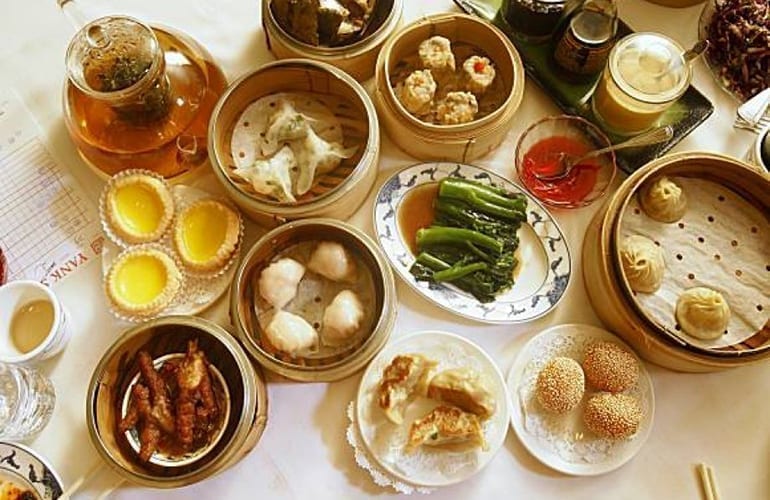 I first discovered the restaurant Yank Sing over 30 years ago. I was just out of college and working as a television production intern at CBS affiliate KPIX in San Francisco. At least once or twice a week on my lunch break, I would walk over to the restaurant's location on Battery Street and let my mouth water while eating the most superb Dim Sum imaginable. This is where I first met the BBQ pork steamed buns that I now hold as the standard bearer to which all other BBQ pork steamed buns are measured. Three decades later, no others can compare. Oh, my!
My love affair with Yank Sing continues to this day. Earlier this month my daughter and I took a quick trip up to San Francisco. I'm happy to report that after many visits over the years, she feels as passionately about Yank Sing as I do (the apple really doesn't fall far from the tree). Let's just say that each day we were in town we made our pilgrimage to Yank Sing for lunch and even left with food to go.
For those of you who haven't had the pleasure, Dim Sum is basically hors d'oeurve size portions of delectable Chinese fare. Waiters come by your table with rolling carts full of amazing foods on small plates or encased in bamboo steamers. You just let the waiter know which items strike your fancy and the dishes are immediately placed on your table. Each time a cart comes by, there are more wonderful tidbits to select from. Think of it as a rolling buffet that comes to you. Dim Sum usually consists of varieties of dumplings and egg rolls; steamed or baked buns; thin slices of meats like Peking Duck, pork or chicken; seafood; assorted vegetables; and delectable desserts.
On their website, Yank Sing describes their food as both traditional and contemporary Dim Sum. Hands down, our favorite items are the steamed BBQ pork buns (light and fluffy buns stuffed with chunks of honey glazed barbecued pork), soup dumplings (the soup is inside the dumpling which explodes with delicious flavor when you bite down on the dumpling inside your mouth), sui mye (shrimp and pork filling wrapped in a thin pasta then steamed), curried chicken turnovers (little stuffed pastry pies filled with chicken and mushrooms in a curried sauce), and potstickers (a fried dumpling of chicken or pork).
I should point out that the BBQ pork buns also come baked and taste sweeter than their steamed contemporaries. For dessert, I always have the egg custard tarts and the fried sesame balls stuffed with a sweet bean paste. My daughter loves the mango pudding.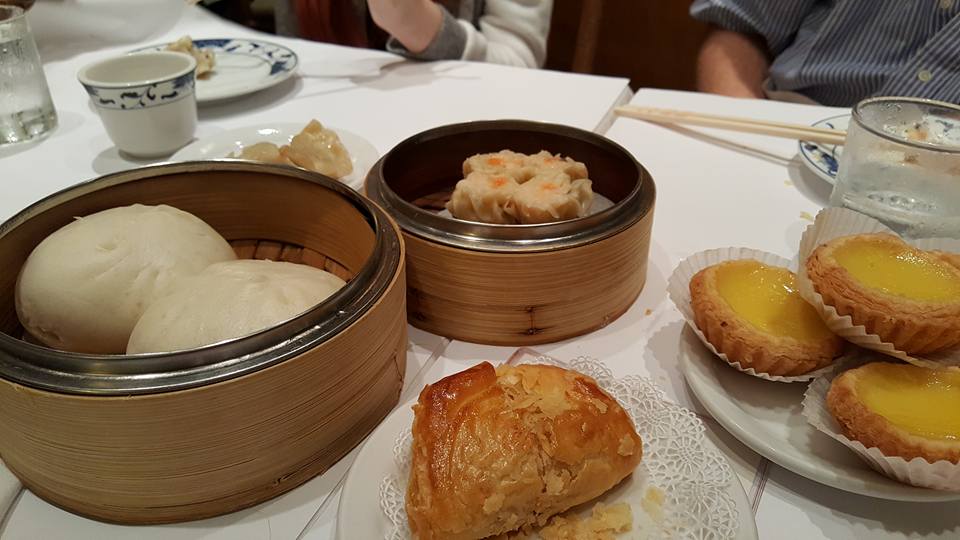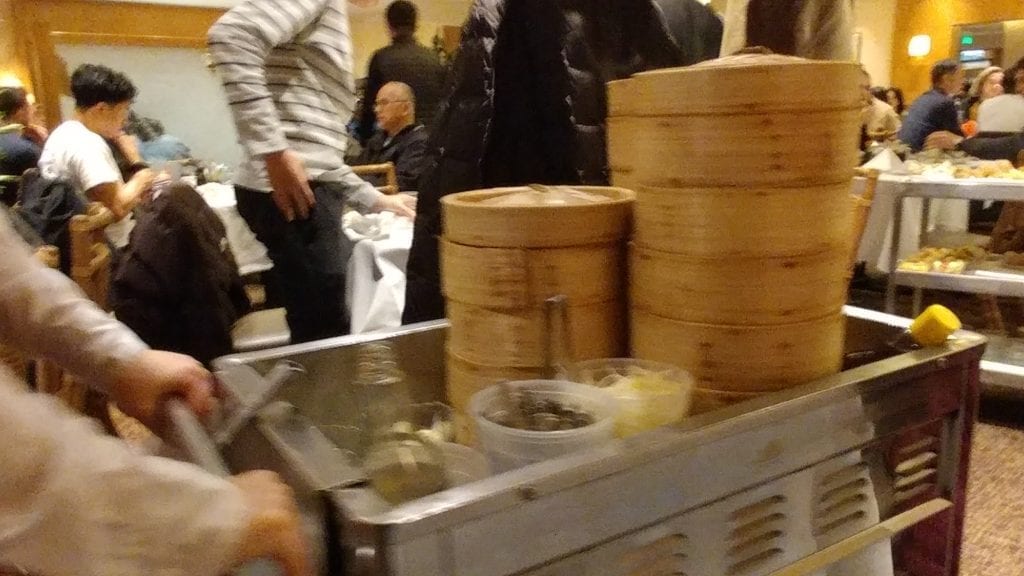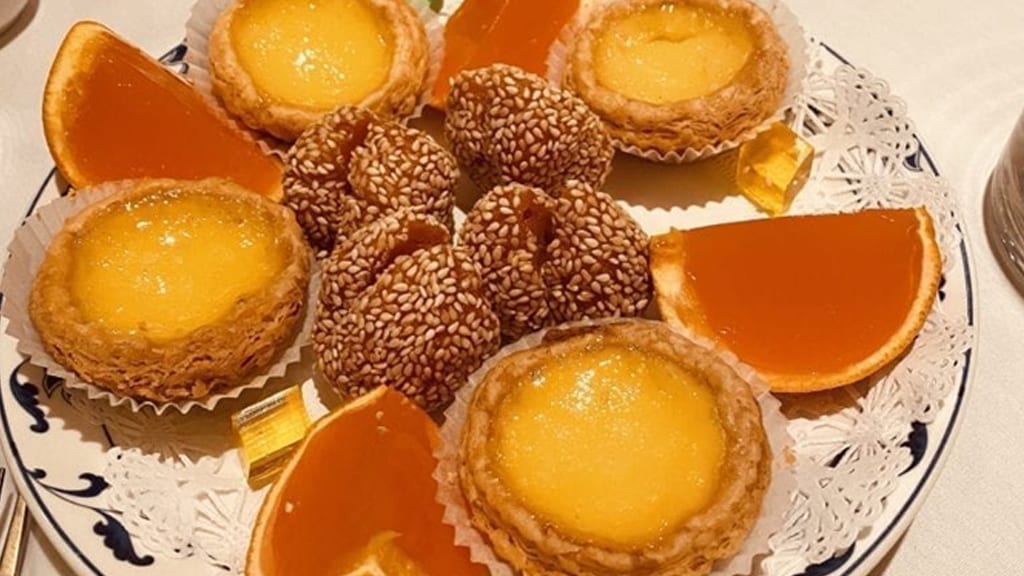 Yank Sing is owned by the Chan family and is on its third generation of proprietors. They closed their Battery Street location many years ago to open two restaurants at their current locations — one at Rincon Center on Spear Street near the Embarcadero and another a few blocks away on Stevenson Street.
Our family has always frequented the Rincon Center location with its dramatic fountain in the middle courtyard, water falling from the ceiling onto the floor below. Situated around the courtyard are various restaurants catering to the lunch crowd, with Yank Sing in pride of place. A "Yank Sing 2 Go" location is featured next to the main restaurant where customers can step up to a counter and order take away Dim Sum.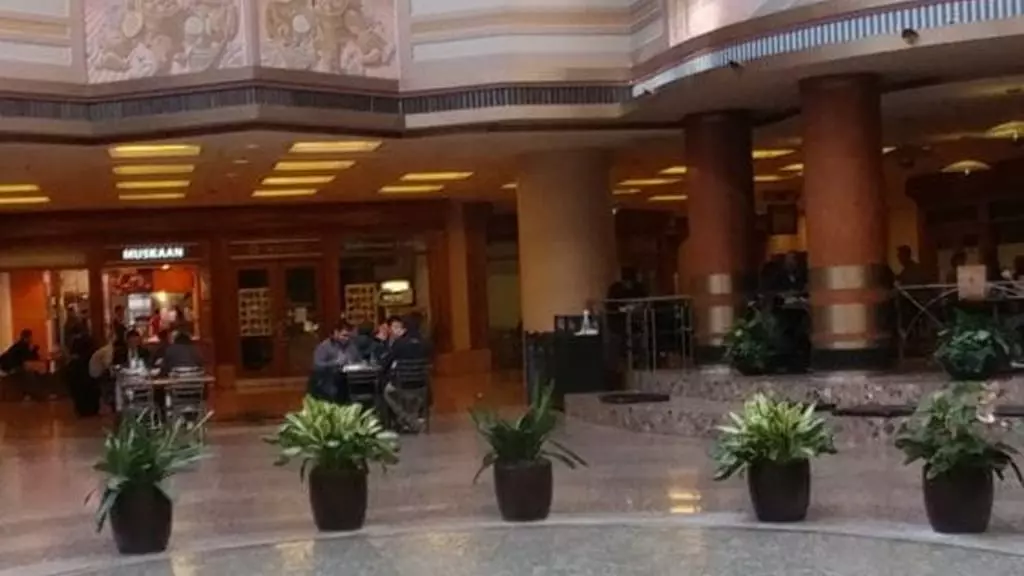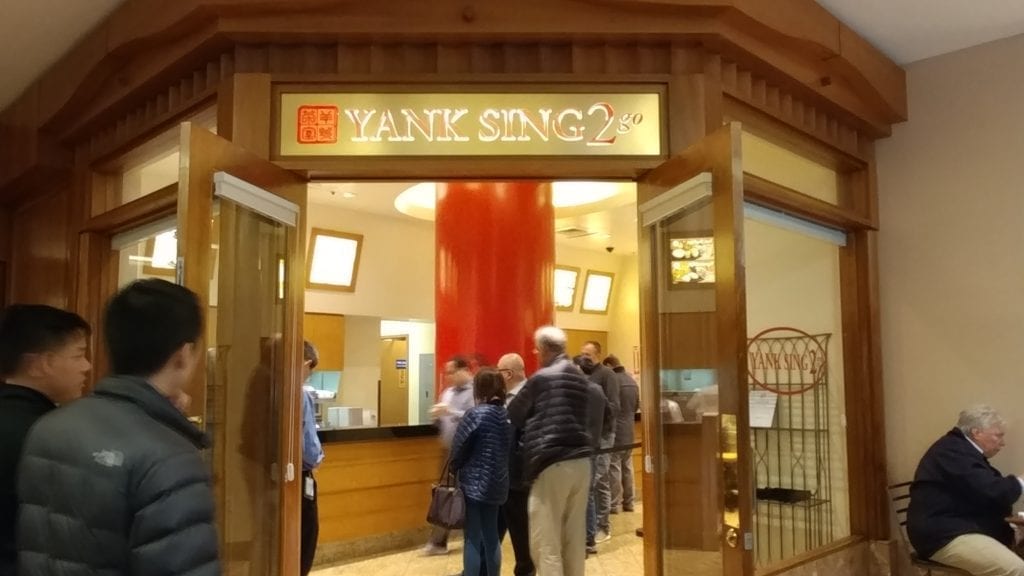 The dining room at Yank Sing is a bustling yet elegant sea of white table cloths, efficient waitresses circulating their rolling carts across the room to hungry and eager patrons, and sounds of clinking tea cups and diverse conversations. I must admit that Yank Sing can be a bit pricey, especially as its so easy to forget yourself while sampling the selections of small plated masterpieces that pass your way. But then again this is a restaurant that is Michelin and Zagat rated, has earned a James Beard Foundation award, and was named among the San Francisco Chronicle's Top 100 Restaurants.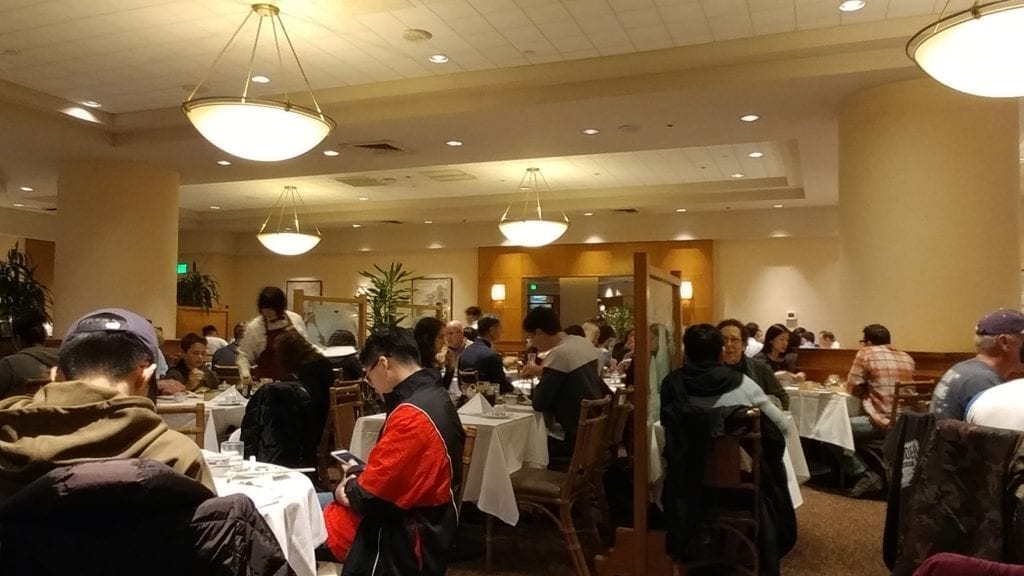 Dim Sum at Yank Sing is a lunchtime only event. They're open from 11:00 a.m. until 3:00 p.m. on the weekdays. Weekend hours are 10:00 a.m. to 4:00 p.m. Reservations are accepted.
If you're looking for a great dining experience when you're in San Francisco, Yank Sing is it! This is where I left my heart in the City by the Bay. Don't miss it!
Yank Sing – Rincon Center – 101 Spear Street, San Francisco (415) 781-1111
Yank Sing – Stevenson – 49 Stevenson Street, San Francisco (415) 541-4949