Meghan Markle and Prince Harry are my neighbors – well, almost!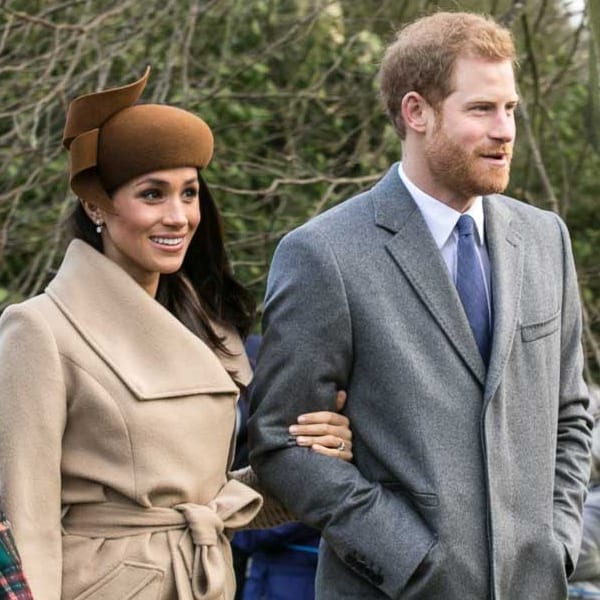 Prince Harry and Meghan Markle, aka The Duke and Duchess of Sussex, are now my neighbors in Los Angeles!
Well, almost.
Let me tell you why this excites me!
Since I was a kid, I've had a fascination with all things British and Royal.   It started in third grade when I begged my mom to let me watch the "Six Wives of Henry VIII" television series starring Keith Mitchell.  I loved the pomp, the clothes, the titles, the traditions, and the history.  From there, I became a glorified Anglophile (quick definition – "fan of all things British") and my love of Queen and her country never left me.
Yes, I do all the things that a self-respecting Anglophile is supposed to do.  I am a regular at afternoon tea.  I read volumes of British history books.  I woke up in the early hours here in California to watch Diana, Kate and Meghan's weddings.  I celebrate the Queen's birthday every year.  I even have a fake tiara in my closet.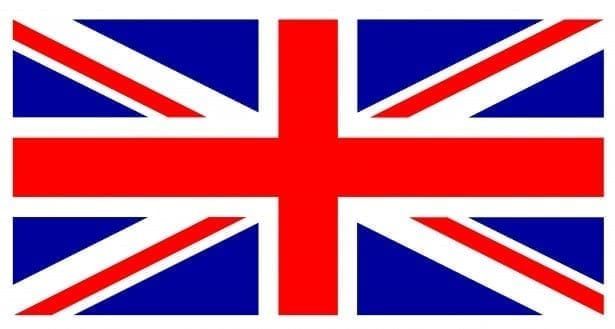 Which is why I can't believe my luck.  The Duke and Duchess of Sussex are now living in Los Angeles!  Depending on traffic, they are just minutes or hours away from me on any given day.  They're practically my neighbors!
The Sussexes (now without the HRH title) made the move to Meghan's hometown of Los Angeles in March after residing in Vancouver, Canada following their step back as senior members of the British Royal Family in January of this year.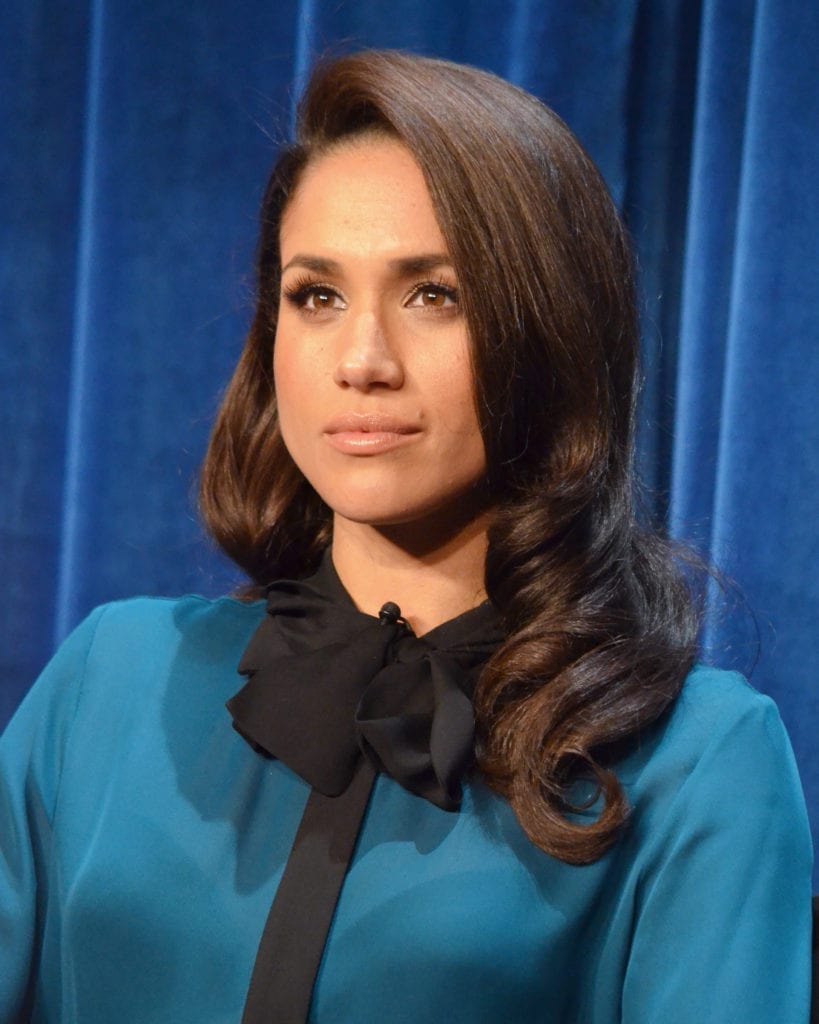 Due to the pandemic,  I haven't actually gone looking for Meghan and Harry (my children will cringe when they read this).  However, I have been keeping track of where they like to hang out in So Cal just to increase my chances of casually running into them in the future.  So, if you're also an Anglophile living in Southern California or plan to visit, here are the places where that chance encounter might possibly happen:
Beverly Ridge Estates:
Meghan and Harry are currently residing in actor/producer Tyler Perry's sprawling 8 bedroom, 12 bathroom "castle away from home."  This seems to be a temporary boat hole while they search for a permanent home.  I may not get invited in but there are public trails close to the house where one might possibly bump into them while exercising or walking their dogs.  Rumor has it that they are looking for permanent digs in Brentwood, Pacific Palisades, Bel Air or Malibu.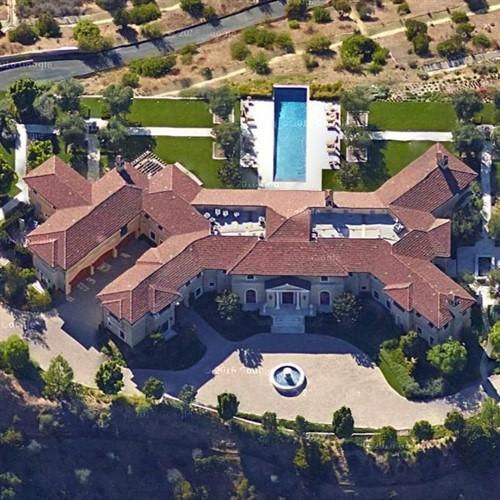 View Park-Windsor Hills:
Meghan's mother Doria Ragland resides in a house in the View Park-Windsor Hills area about twenty minutes from downtown Los Angeles. Harry and Meghan may occasionally hang over there.   However, some reports indicate that Doria is now living with the Sussexes over at Tyler's to help care for her grandson, one-year-old grandson Archie Harrison.
Project Angel Food and Homeboys Industries Headquarters :
Meghan and Harry continue their charitable works even during the pandemic.  They were seen delivering meals to those with home-bound illnesses in the cities of Glendale, Burbank and West Hollywood on behalf of the nonprofit organization Project Angel Food.  Over at Homeboys, a nonprofit providing training and support to formerly gang-involved and previously incarcerated men and women, Meghan and Harry were spotted helping to prepare meals in their downtown Los Angeles kitchen.
Malibu:
Harry has been spotted surfing on his own along the gorgeous California coastline.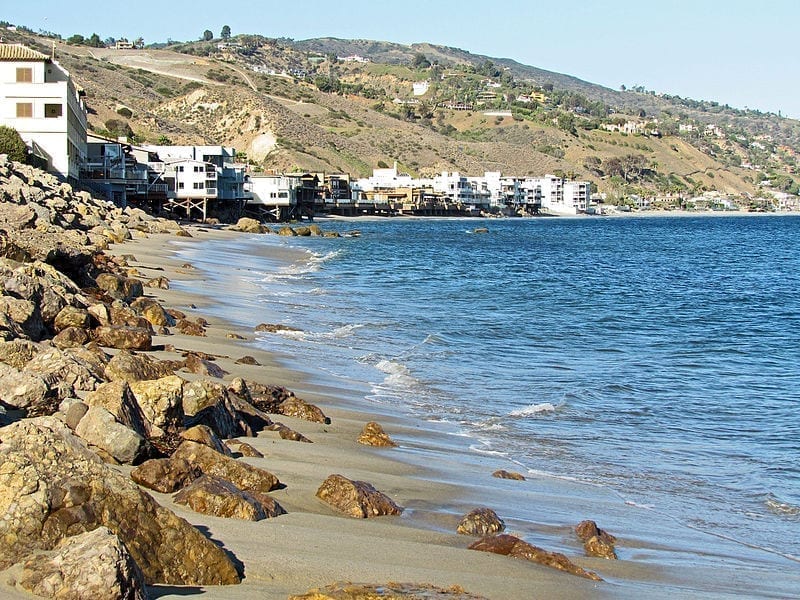 Beverly Hills:
Meghan and Harry appeared to have a business appointment in the area and were accompanied by their security detail before driving off in a Cadillac Escalade. Some observers thought they had been to the dentist as Meghan was carrying a see through pouch with a toothbrush in it. (Okay, even I know this is a weird detail to notice!)
Besides taking clues from the actual reported sightings of Meghan and Harry around Los Angeles, we can also look to Meghan's history as a Los Angeles gal for ideas about where they may hang out:
This members-only club for creative people has been one of Meghan's favorite hangouts for years (she also spent time at their Toronto and London clubs) where she can get together with trusted friends like Markus Anderson (global membership director for Soho House) and Serena Williams away from the glaring eyes of the press and the rest of us.
Rose Tree Cottage in Pasadena:
Meghan went to this lovely tearoom several times to learn the proper etiquette of "taking tea" before her first meeting with the Queen in the run up to her engagement to Harry.  The proprietors of this charming establishment, Edmund and Mary Frye, are considered to be afternoon tea experts in the United States so Meghan could not have gone to a better place to learn how to take a cuppa.  Rose Tree Cottage is currently open to sell British foods (in person and online) so what are the chances, especially if Harry gets a craving for an English-style scone?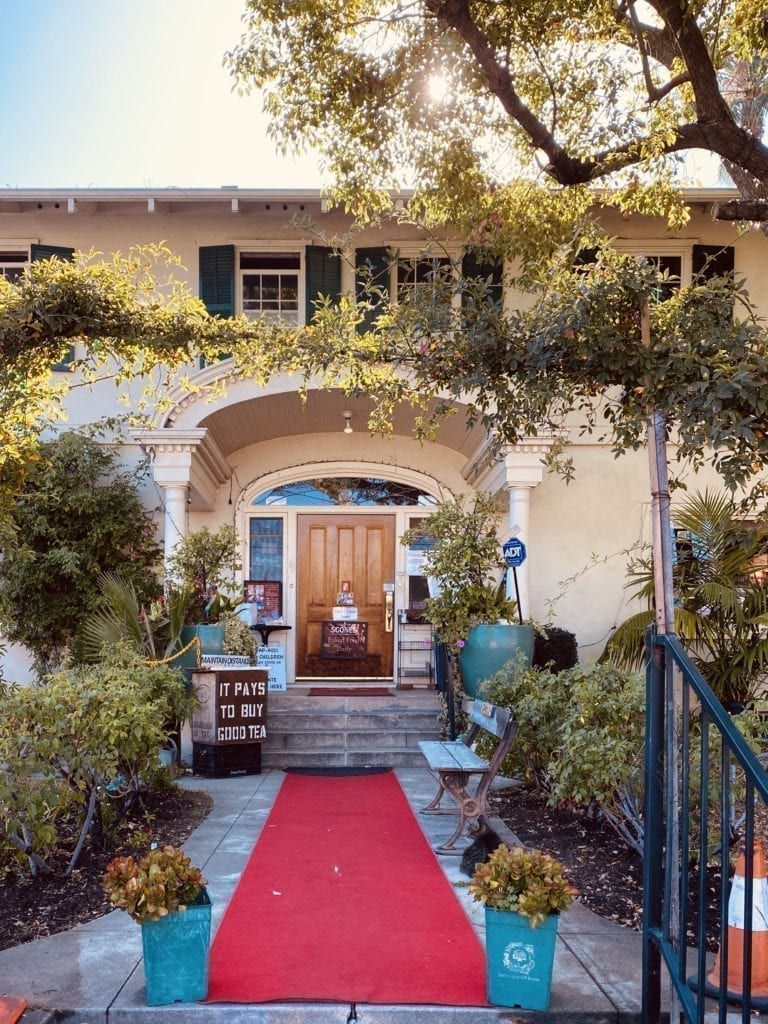 Meghan delivered a nearly six-minute virtual commencement speech to her alma mater in June.  This all-girl private Catholic school in the Los Feliz area may count on Meghan to continue her connection and perhaps become a Board member (just a guess).
Woodland Hills, Mid-Wilshire, Hollywood, Beverly Hills:  Meghan may just want to take Harry and Archie on a trip down memory lane and drive by the homes she lived in during her childhood.  While her parents, Thomas Markle and Doria were still married, the family lived in a two-bedroom home on Providencia Street in Woodland Hills.  After her parents divorced, Meghan split her time between her mom's apartment on South Cloverdale Avenue in the Mid-Wilshire area and her dad's house on Vista Del Mar Avenue in Hollywood.  Or if they find their way back to Beverly Hills, she can show them where she used to teach calligraphy and gift-wrapping at The Paper Source, located on Brighton Way in Beverly Hills.
Of course I realize that Meghan and Harry could pop up anywhere, but it's fun to speculate about where my chance encounter with them might happen.
Are you a Meghan and Harry fan? Are you an Anglophile too?  Where do you think we might run into them states side?  Send us your ideas here on the blog.